ABOUT LOUISE
Louise Chavannes is a well known artist who has developed her own unique style of watercolour painting. Her latest collection of new works evokes a sense of place using the emotional effect of pigment and texture. Louise won the coveted Royal Watercolour Society award for technique in the 2011 competition winning the St. Cuthberts prize. She has exhibited her work in the RWS show at the Bankside Gallery, London in both the 2011 and 2012 shows. She also been shortlisted for other leading watercolour competitions including the Sunday Times watercolour awards showing in the Mall Galleries. For over 20 years Louise has held a number of solo shows, exhibiting nationwide as well as Europe. she has received worldwide commissions and has her work in private collections internationally.
ARTIST
Winter trees, light reflection, magic and dark places. All these things inspire the images I create.Each day I walk the same walkthrough fields and woodland absorbing the changing moods and colour around me. I select paintings from this landscape.   "I hope the affection I have for this countryside is evident in my work.I also have a childish love of fairy tales and a ll things magical. I work in watercolour, selecting pigments with heavy sediments to create texture. I use heavyweight paper to enable me to use multiple washes. I enjoy introducing fine detail onto abstract diffused backgrounds.I hope you enjoy the images you find her.
AWARDS & GALLERIES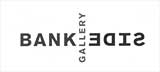 LOUISE CHAVANNES – ARTIST PAINTER
Please Contact me if you are interested in purchasing or commissioning a work.
My paintings are also available for exhibition.
Winner of the 'RWS Award for Technique' 2012